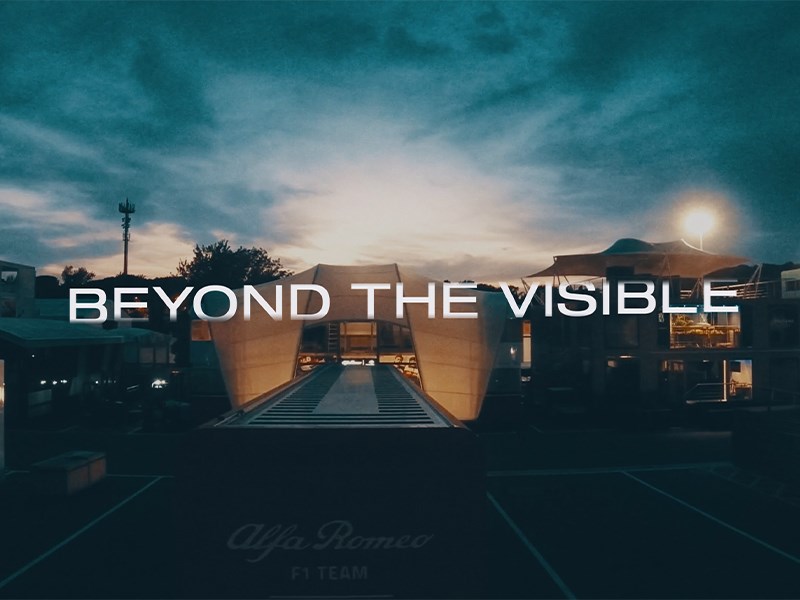 'The Hidden Backbone', het derde deel van de docuserie "Beyond the Visible", is nu te zien
"The Hidden Backbone" is de derde aflevering van Alfa Romeo's "Beyond the Visible", de spannende docu-serie die de kijker "achter de schermen en verder" neemt van het Alfa Romeo F1 Team ORLEN gaat. Het onderwerp van de nieuwe aflevering is even fundamenteel als onzichtbaar: logistiek. Van teamtransfers en het verplaatsen van materialen en de F1-auto tot het opbouwen van de hele paddock op circuits over de hele wereld. De economische investeringen voor logistieke operaties zijn indrukwekkend. En de vervoerswijzen zijn talrijk: over zee, door de lucht en waar mogelijk over de weg met vrachtwagens. De nieuwe aflevering is gemaakt om zelfs degenen die geen Formule 1-experts zijn te prikkelen en is nu beschikbaar op de officiële sociale media en YouTube-kanalen van Alfa Romeo: link.
Na het succes van de eerste twee afleveringen
"Before we hit the ground"
en
"Trust is gained"
, is de derde van vijf digitale docufilms die de adrenalineverhogende en uitdagende dagelijkse routine onthullen van het team dat betrokken is bij 's werelds meest bekeken motorsportcompetitie nu te zien. "Beyond the Visible," is de Alfa Romeo docu-serie die een kijkje achter de schermen biedt én verder bij het Alfa Romeo F1 Team ORLEN.
Hieronder leest u de rest van het originele, Engelstalige persbericht.
The third episode, entitled "The Hidden Backbone", takes the audience on a discovery of the complex and maniacal organization of the logistics operations behind a season of Formula 1. Complex numbers, units of measurement, and metrics are used to organize the transfer of people and materials from one part of the world to another. The hospitality, paddock, and garage that house the team's sporting exploits are rebuilt from the ground up at every single race, only to be dismantled a few hours later. Leading the entire process, with great skill and precision, is a highly specialized team that relentlessly faces long intercontinental transfers, with gruelling shifts to bring to life and dismantle immediately after the physical structure where the world's most watched motorsport competition takes place.
In this third episode, therefore, the general public will have the opportunity to learn about the background of those fundamental activities that, out of the spotlights, bring the excitement of Formula 1 to the stage. Starting with numbers: out of a budget of 140 million euros, 15 percent is allocated to logistics operations, material handling, and transportation. Concerning the last season, about 230 tons are moved by sea, 40 tons by air, and the remainder is loaded onto trucks and transferred by land. In addition, about 100 team members, including drivers, mechanics, athletic trainers, doctors, dedicated catering staff, and marketing and communications department personnel, travel on each Grand Prix. Operations are strategically planned well in advance: by December of the previous year, 90 percent of the entire logistics of the upcoming season are finalized.
Cristiano Fiorio, Alfa Romeo F1 Manager:
"We are very proud of this project. We wanted to talk about topics that are mostly unknown to the public and above all we tried to bring to light all those 'invisible' professionals who are fundamental in the team management. Logistics in F1 is impressive, especially when you consider that it is strictly aimed at having just two cars perform to their full potential on circuits around the world.
Logistics is therefore a key aspect and is also a major work in progress for the F1 of tomorrow."
"Beyond the Visible" primary goal is to tell the behind-the-scenes of a world made of adrenaline and performance. When the traffic lights go out on the straight of Grand Prix races around the world, the big show, the most beloved of motorsport competitions, kicks off; all this is accomplished thanks to equally high-performing logistics professionals showed in "The Hidden Backbone," on air on Alfa Romeo's official social media and YouTube channels.